The Revd Fr Charles Norton
Vicar
Fr. Charles Norton was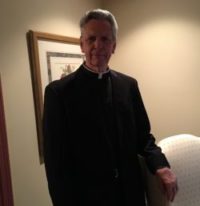 a cradle Episcopalian baptized at Emmanuel Episcopal Church Louisville, Ky., where he was active as an acolyte, acolyte master, sang in the choir, President of The Young Churchmen, served on the Vestry as Clerk, Jr. Warden, and Sr. Warden. Head of the Search Committee, and was a delegate to numerous diocesan conventions.. Fr. Norton graduated from Du Pont Manual Traditional High School in Louisville, attended Indiana University, graduated from the University of Louisville. and attended The Episcopal Theology Seminary of Kentucky. He did not seek ordination because of his concern over the direction the Episcopal Church was headed. After The Continuing Anglican Movement began, he was instrumental in establishing Christ Church Anglican in Louisville in 2008, and at the persuasion of Fr. Pete and Bishop Stenhouse, agreed to embark upon an additional course of tutelage under the direction of Bishop Stenhouse, and was ordained a Deacon in 2010, and ordained to the priesthood in 2011. In 2012 at Fr. Pete's retirement he accepted the position as rector of Christ Church Anglican and continues serving there. Fr. Charles and his wife Bobbie recently celebrated their 53
rd
anniversary.
The Revd Fr Peter Kaufman
Assistant Priest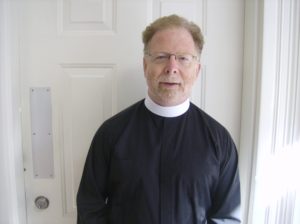 Fr. Peter Kaufman is a native Louisvillian who graduated from Duke University in 3 years, then studied International Law at Edinburg University in Scotland, and received his M.Div. Degree from Southern Seminary in Louisvile, Ky. Fr. Kaufman was ordained to the priesthood by Bishop Lyons of Bolivia for the Anglican Church of North America, and currently serves as a chaplain at several nursing homes in Louisville. And is assistant at Christ Church Anglican.
The Revd Mike Johnson
Deacon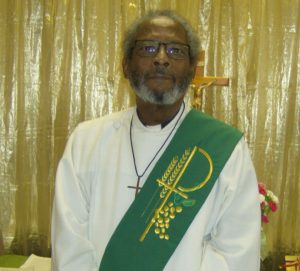 Cecil Appleman
Senior Warden
Cecil Appleman is a native of rural Indiana who graduated from Purdue University with a BS in Agriculture and an MS in Education. Cecil made a career as a teacher and later an administrator in Indiana and Michigan. Cecil and his wife Sarah have been married 44 years and active members in Christ Church Anglican.
Marietta Fowler
Organist
Marietta O'Bryan Fowler graduated from Murray State University with a Bachelor of Music Education, a Masters of Elementary Education and is a retired school teacher. Marietta currently gives private piano lessons and serves as the organist for Christ Church Anglican. Marietta has a daughter, Ashley Jessica Winters who is a student at the University of Louisville.
Sarah Appleman
Altar Guild Head
Sarah Appleman is a native of Indiana, but after marriage relocated to Michigan because of a career move.They have a daughter, Anna, who lives in Decatur, Georgia. and 10 years ago they moved to Louisville to escape the harsh winters and get closer to their daughter. Sarah's laundring and sewing talent, as well as floral arrangements, makes her well qualified to function as the head of our Altar Guild.