Bishop Stenhouse Anniversary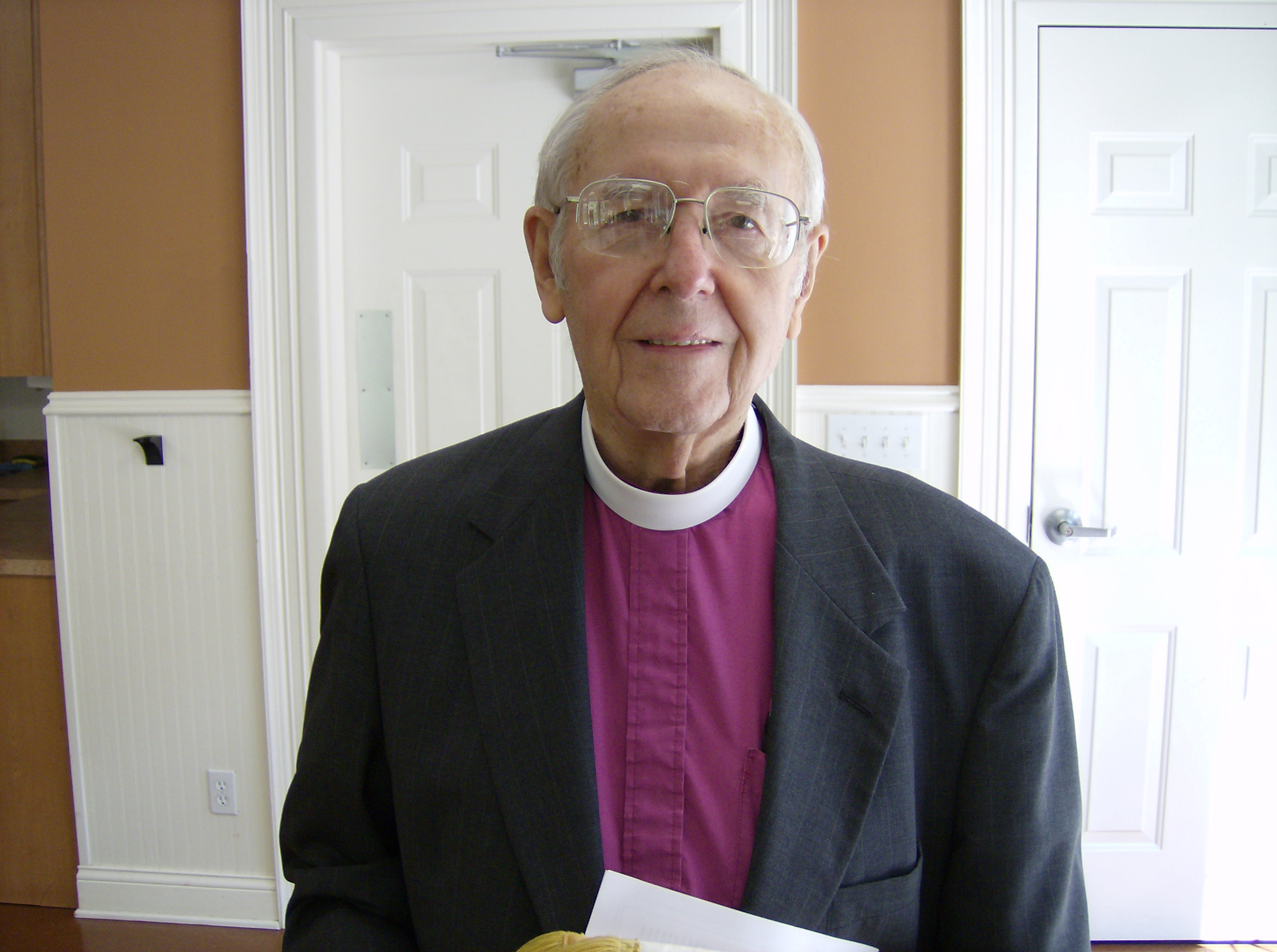 Sunday 6/25/17 will mark the one-year anniversary of Bishop George Stenhouse's death. Requiem prayers will be offered at the 10:00 a.m. Mass in memory of him. Please make an effort to be present for the service honoring him for his love and devotion to Christ Church Anglican. May his soul rest in peace.
St. Mary's Bowling Green, KY
Our congregation recently traveled to Bowling Green, KY for a joint service with Deacon Stallions of St. Mary's Anglican Church. Archbishop Thomas Gordon from Charlotte, NC, Fr. Adam Trent of Maybeury, West Virginia, Bishop Kalbfleisch of Frankfort, KY, Fr. Charles Norton, Deacon Mike Johnson, and members of Christ Church Louisville were present for the service.  After the service a luncheon was held and we discussed how we could work together for mutual support and encourage growth in our areas.
New Facebook Page
Please visit our new Facebook page. Go to https://www.facebook.com/louisvilleanglican/ and see what an excellent display it is. Please like the page and get your friends to like it also, even if they are not members of Christ Church.
Fr. Trent's Visit 7/23
Fr. Trent will visit our congregation on July 23rd at the 10:00 a.m. service and meet with us afterwards to discuss how we might develop a mission program.
New Parish Mailing List
We are currently updating our parish mailing list and ask that you provide us with current information including address, phone, cell phone, email address, and important dates such as birthdays and wedding anniversaries so that we may include this in our weekly prayers at the altar.
Continued Episcopal Decline
The latest reported statistics for the Episcopal Church shows a continued decline. In 2015 the church lost an additional 37,669 members, not counting the loss of the 22,000 members in the diocese of South Carolina. The average parish now only has 58 worshipers on Sunday. Seventy-one percent of the parishes have an average attendance of less than 100, and only 4% have 300 or more. Between 2010 and 2014 there were 241 churches that closed and they continue to lose 49 churches per year. Yet there are apologists within the church that refuse to see the elephant in the room and simply argue that it is because of the declining birth rate. There are none so blind as those who refuse to See!
St. Bartholomew's New York City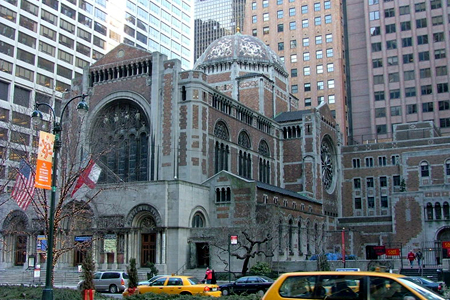 St. Bartholomew's Episcopal Church in Manhattan has now purged 3,500 members from its rolls since these individuals are now inactive or have left the church altogether.
We welcome Steve and Leigh Schmitz into our congregation at Christ Church.  Steve has already become actively involved and taken on the task of creating a Facebook page for us and keeping it updated on a daily basis.  We are grateful for Steve's computer knowledge and willingness to take on this very valuable and necessary project.  Please introduce yourself and express your appreciation.
Bishop Kalbfleisch's Visit 7/2/17
Please make every effort to attend church on Sunday July 2nd, when Bishop Kalbfleisch from Holy Cross Anglican Chapel in Frankfort, KY will join us for worship and be our guest preacher.
We are very fortunate to have a bishop residing so close to us and appreciate his willingness to assist Archbishop Gordon in providing Episcopal oversight whenever we need it.
New Bishop Welcomed into Orthodox Anglican Communion
Archbishop Gordon recently incardinated Bishop Andre Cross of Good Shepherd Anglican Church, Memphis, TN, into the Orthodox Anglican Church.  We welcome Bishop Cross and his congregation into our ever-expanding Orthodox Anglican Communion. Thanks be to God!
St. Leonard's New Building
Fr. Adam Trent's parish in Maybeury, WV has now completed the renovation of their new church building and had their dedication service on May 23rd. Congratulations for their hard work in the refurbishing of this former Episcopal Church. This will now enable them to better carry out their mission to the coal field areas of West Virginia.

Thanks to Fr. Trent, our new website continues to improve and grow.  The Photo Gallery now contains many excellent pictures, and there are also biographies of our clergy and parish leaders, as well as a descriptive outline of our beliefs and practices. The address of our site is http://louisvilleanglican.org
English Cathedrals Face Security Risks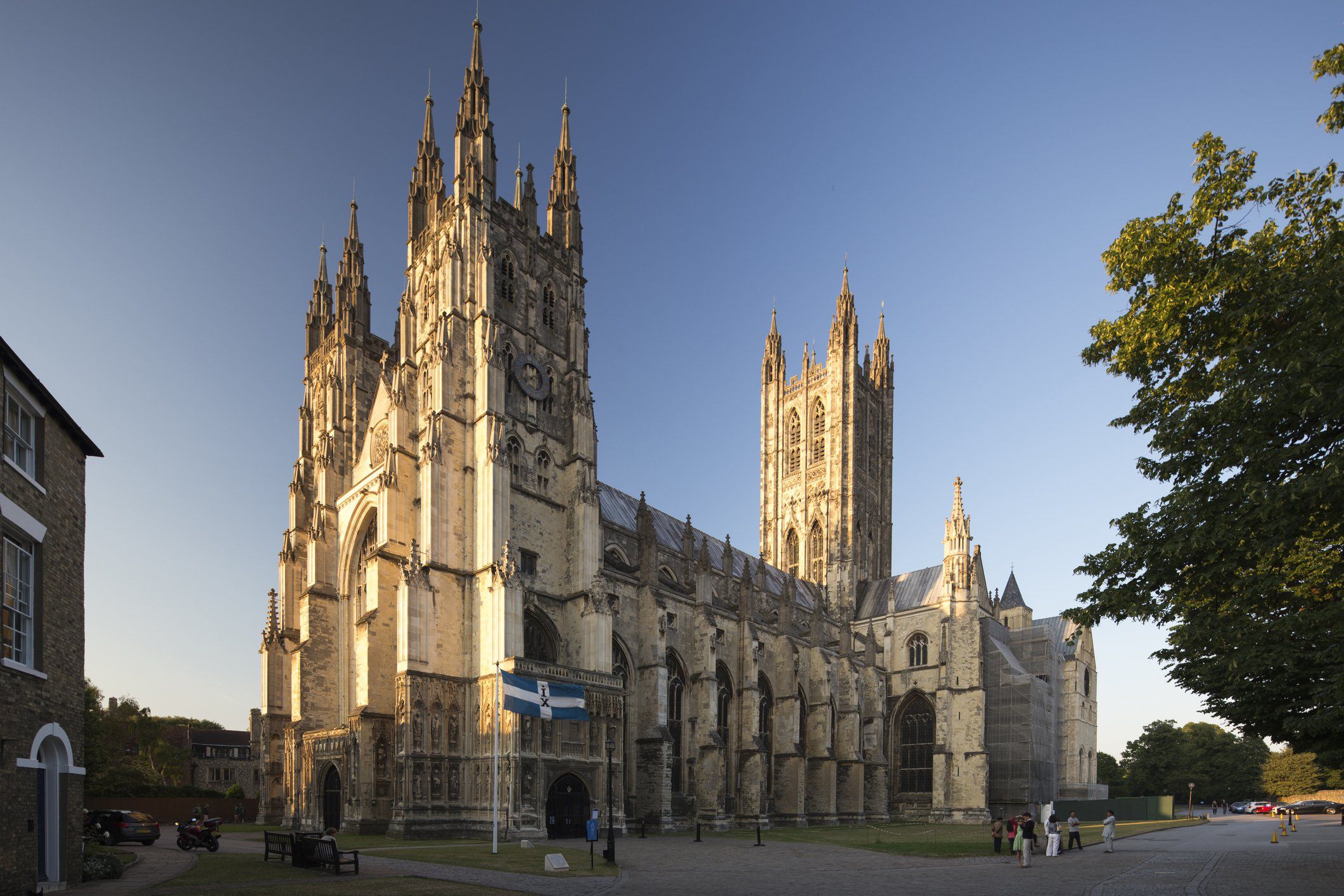 Canterbury Cathedral
The threat of terrorism to the centuries old stately cathedrals of England now face a heightened security risk. Guards are now being posted on the properties, conducting bag searches and refusing to allow certain items including large bags and suitcases into the buildings. Birmingham Cathedral recently closed for 24 hours to allow an upgrade to its security measures.
Fr. Peter Kaufman
Fr. Kaufman continues his ministry in the nursing home community on Sundays and is scheduled to be a guest preacher for us in the near future. Please plan to be present to hear Fr. Kaufman's sermon and extend a warm welcome to him.
Vocabulary
Affusion: The pouring of water upon the head of a child or adult in Baptism. See Prayer book rubric on page 279.
Agnus Dei: Latin for "O Lamb of God". An anthem said or sung before the administration of the sacrament. These words were spoken by St. John The Baptist "Behold the Lamb of God, behold Him that takes away the sins of the world".
Scripture
In due season we shall reap if we do not lose heart.
                                                            Galatians 6:9